APJCR 오픈 액세스 정책(APJCR Open Access Policies)
APJCR에서 출간하는 모든 원고는 별도의 표시가 없는 한 CC BY(Creative Commons Attribusion) 라이선스에 따라 발행됩니다. 모든 매체와 형식으로 자료를 자유롭게 복사하고 재배포할 수 있습니다. 또한, 자유롭게 자료를 재구성하여 상업적으로 사용할 수 있습니다.
All articles in APJCR are published under a Creative Commons Attribution (CC BY) license, unless otherwise requested. You are free to copy and redistribute the material in any medium or format. Also you are free to remix, transform, and build upon the material for any purpose, even commercially.
The licensor cannot revoke these freedoms as long as you follow the license terms (You must give appropriate credit, provide a link to the license, and indicate if changes were made. You may do so in any reasonable manner, but not in any ways that suggests the licensor endorses you or your use).
You may not apply legal terms or technological measures that legally restrict others from doing anything the license permits.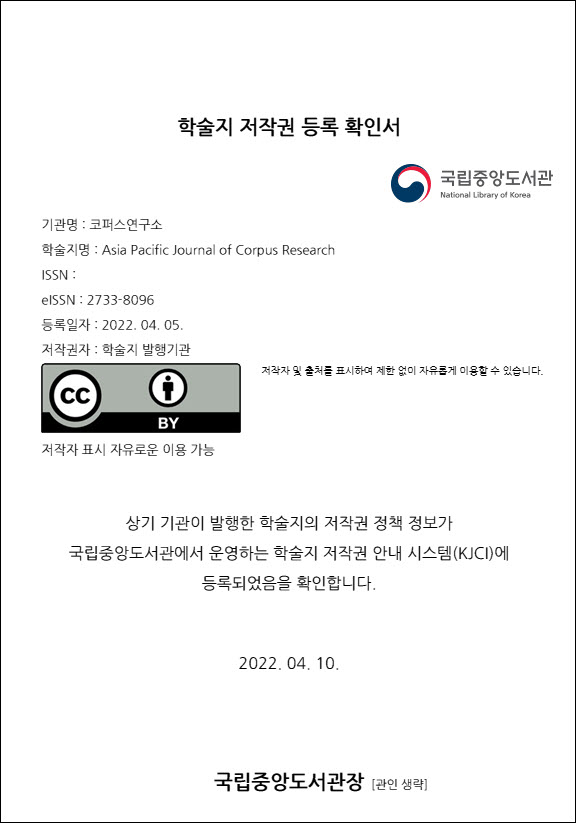 ---