---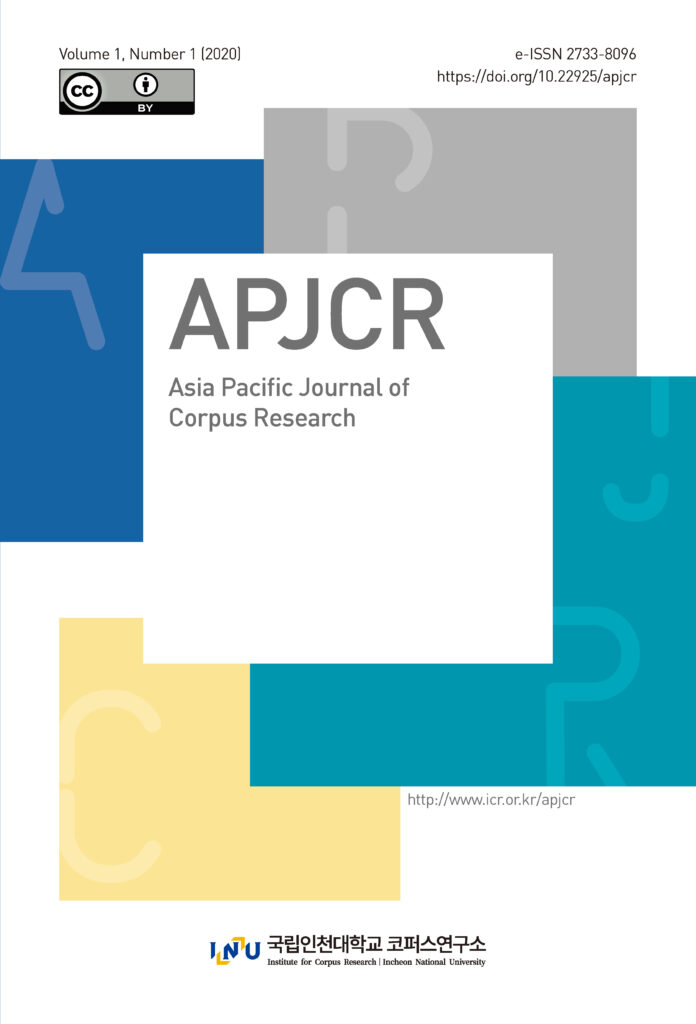 ---
---
---
1. About
Asia Pacific Journal of Corpus Research (APJCR, e-ISSN 2733-8096, DOI: https://doi.org/10.22925/apjcr) is an international and interdisciplinary peer-reviewed journal intended to explore corpus research in the Asia Pacific region. APJCR addresses areas of methodological, applied, and theoretical work in the field of corpus research. Examples of such areas include discourse analysis, lexical studies, grammatical studies, language acquisition, language learning, language education, lexicography, pragmatics, sociolinguistics, (machine) translation studies, (digital) literary studies, computational linguistics, speech, phonetics, deep learning and natural language understanding in conjunction with corpus.
2. Submission categories
APJCR features research articles, reviews, software reports, position papers, and reviews of books.
3. APJCR Editors (Alphabetical order)
4. APJCR Editorial board (Alphabetical order)

---
5. Peer review process
Manuscripts submitted to the APJCR go through an internal review process and if they meet a set of basic requirements, they are processed next through a double blind review from experts in the field, either from the editorial board or recommended reviewers. Comments from reviewers are sent to the authors and they are notified of the journal's decision (accept, accept with revisions, reject). This entire review process will occur over the span of 4 weeks after the submission of a manuscript. The editor's decision is final.
6. Publication frequency
APJCR publishes issues on 31 August (submission deadline: 31 May) and 31 December (submission deadline: 30 September).
7. O

pen access policy
APJCR provides open access to its content under the principle in the academic field that making research freely available to the public supports a greater global exchange of knowledge. Click here to see APJCR Open Access Policy.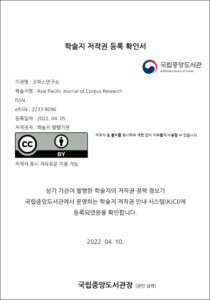 8. Gener

al manuscript submission guidelines
9. Preparation checklist
It is understood that a manuscript submitted to APJCR has not been published and is not under consideration for publication elsewhere.

The submission file is in Microsoft Word file format. A4 page layout is used.
10. Disclaimer
APJCR retains the right to electronically distribute accepted manuscripts but the authors will retain copyright and may republish the article as long as they acknowledge APJCR as the original publisher.

The Editorial Board reserves the right to make editorial changes to any manuscript accepted for publication to enhance clarity and style.
11. Man

uscript submission and/or enquiries

---
(powered by the Korea Institute of Science and Technology Information)